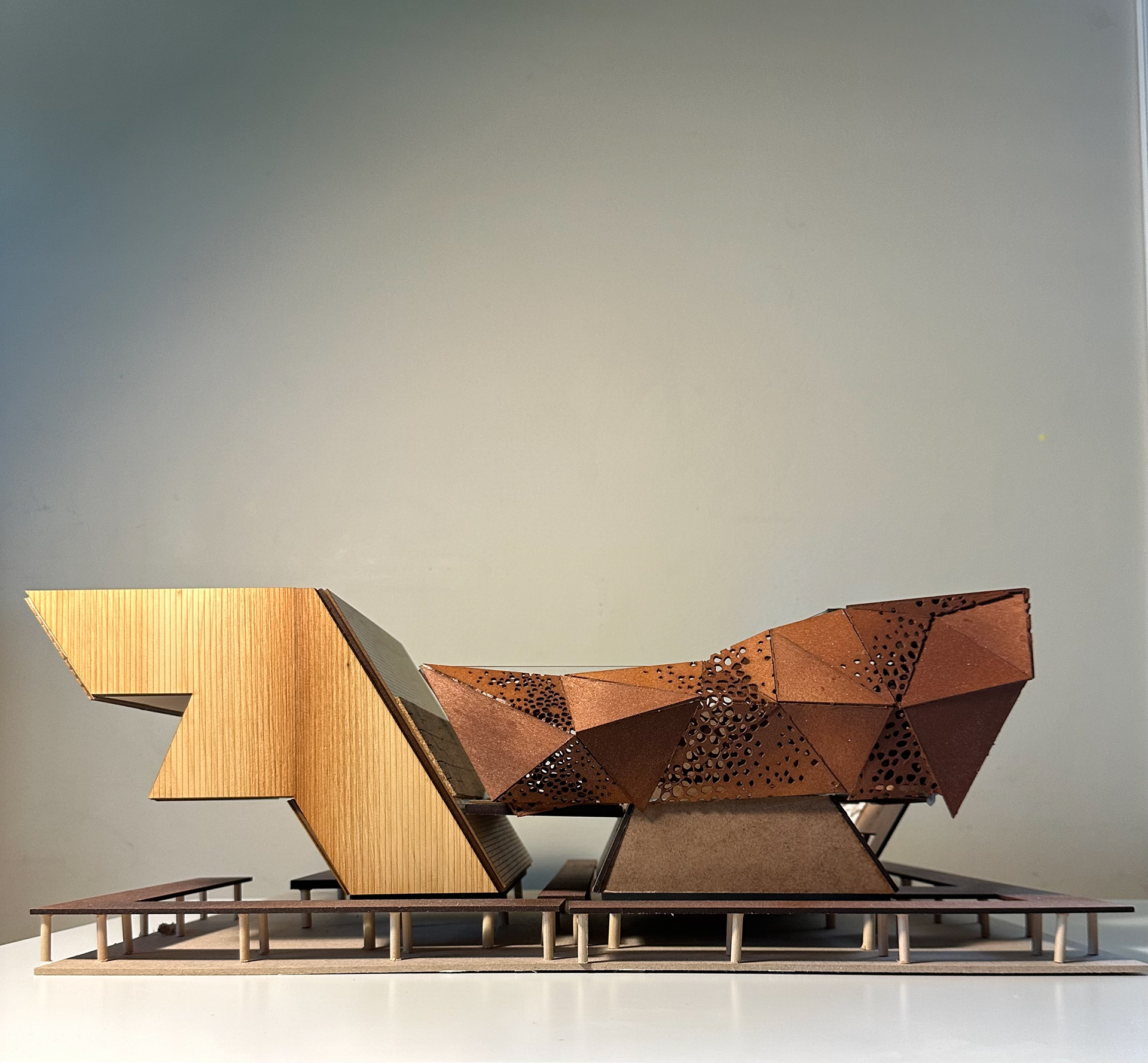 Degree Project - education center with temporary living
For.rest is an education center and temporary living for the nature preserve, in partnership with Airbnb, with the goal of awakening the preciousness of nature. Through looking close up how nature was affected by the extensive fire, observing how life will returns to the forest as it recovers, and revisiting for nature's recovery. For.rest helps visitors not only escape from city life but also offers personal rejuvenation for those that engage For.rest in a new way.
In forrest, there are two different buildings, 3 day living and learning center. It is surrounded by previously burnt forests where visitors can feel sadness because of all the dead nature, but then also feel of hope because they can see that it is recovering and revisit later to see the difference of how it has recovered even more. 
People who grow up in large cities tend to get disconnected from nature, this can also make people care less about the environment overall.
"Your brain needs a break from technology and everyday stresses; it takes 3 days in nature for your brain to relax."

 - 3-day effect
These are diagrams showing how I divide the two buildings, a 3-day living and learning center based on how people experience in each space.
Transition/gradation of the space, dark to light(burnt to regrowth), using dark materials to match the tones of the surrounding landscape. Inside, using light-toned materials makes the contrast of inside and outside, the transition from sad to hopeful. Organic materials make the space feel more live, meaning that small creatures are returning to this burnt area.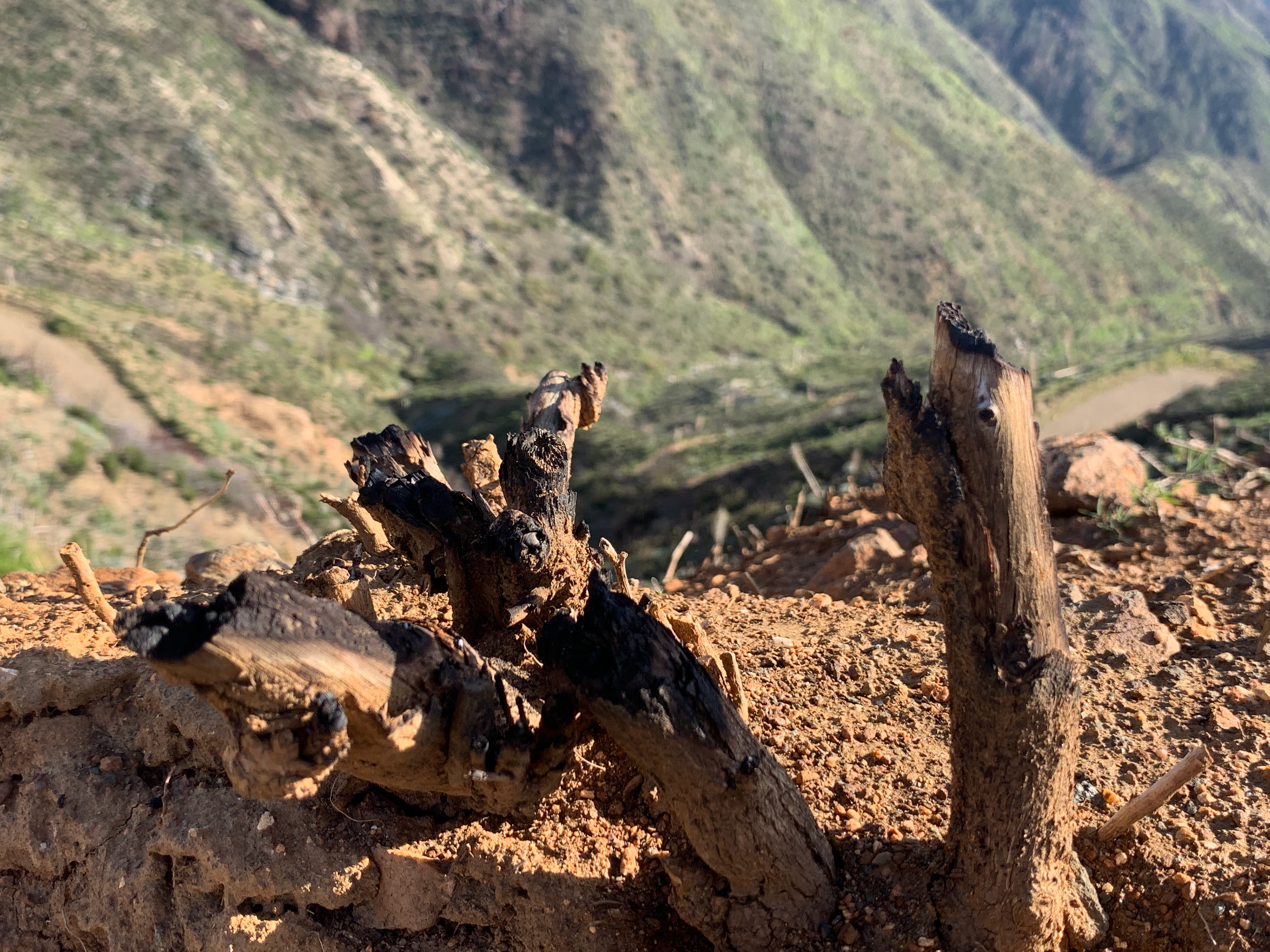 The education center is for the public, and it is separated from a 3-day temporary living, up to the middle viewpoint.